Kantipudi Datsun
Kantipudi Datsun Vishakhapatnam

No 11, Special D Unit, 104 Area

Industrial Estate

Visakhapatnam

-

530008

Opposite Nirman Park

Due to measures announced by Govt. of India in response to COVID-19, dealership will remain closed until further notice. For any assistance reach us on Toll-Free number 1800-209-3456(Mon to Sat)from 10am to 7pm.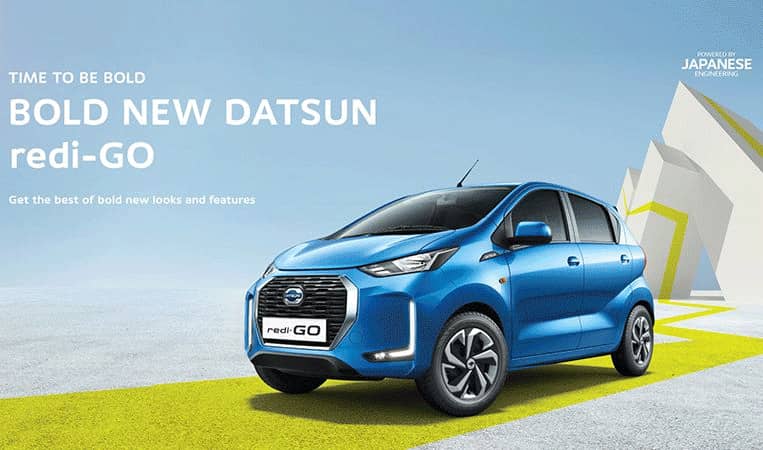 Discover The Datsun Range
About Datsun
Datsun originated in Japan as DAT-GO (the DAT-car) almost a century ago in 1914. The word DAT means 'lightning-fast' in Japanese but is also a reference to the first letters of family names of the three financiers who supported the business at the time: Den, Aoyama and Takeuchi. Using the same logic, it was promoted as Durable, Attractive and Trustworthy, or DAT for short. In 1933, Nissan's founding father Yoshisuke Aikawa took over the business with a vision of "mobility for all". The introduction of a light-weight, economical yet resilient car to meet the aspirations of young Japanese people in the early 1930s was named the 'son of DAT' – Datsun - which later changed to Datsun. Local engineering and mass-production made the founder's dream a reality.
The address of this dealer is No 11, Special D Unit, 104 Area, Opposite Nirman Park, Industrial Estate, Visakhapatnam, Andhra Pradesh - 530008.
Mon

09:00 AM - 08:00 PM

Tue

09:00 AM - 08:00 PM

Wed

09:00 AM - 08:00 PM

Thu

09:00 AM - 08:00 PM
Fri

09:00 AM - 08:00 PM

Sat

09:00 AM - 08:00 PM

Sun

Closed
Cash

Cheque

Online Payment
Auto Part
Auto Accessories Store
Car Service
Car Dealer
Datsun Dealer
car subscription
car subscription in Visakhapatnam
car subscription in Industrial Estate
car rental
car rental near me
luxury car rental
car rentals India
car lease Industrial Estate
datsun go
datsun redi go
datsun go plus
datsun
datsun car
datsun go price
datsun redi go price
datsun go+
datsun go+ price
datsun car price
datsun india
datsun showroom
datsun showroom near me
datsun dealer
datsun dealer near me
best car under 10 lakhs
best car under 6 lakhs