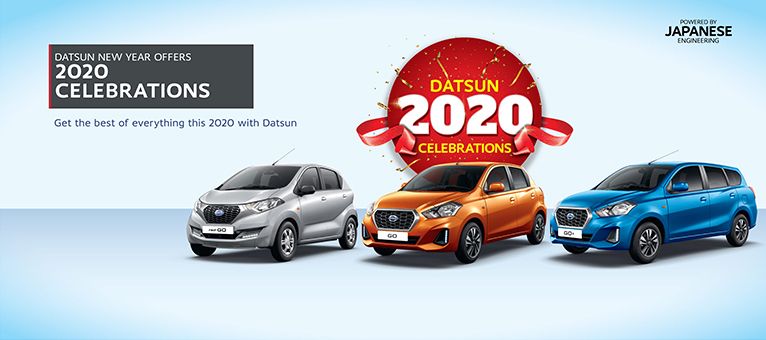 Discover The Datsun Range
Datsun originated in Japan as DAT-GO (the DAT-car) almost a century ago in 1914. The word DAT means 'lightning-fast' in Japanese but is also a reference to the first letters of family names of the three financiers who supported the business at the time: Den, Aoyama and Takeuchi. Using the same logic, it was promoted as Durable, Attractive and Trustworthy, or DAT for short. In 1933, Nissan's founding father Yoshisuke Aikawa took over the business with a vision of "mobility for all". The introduction of a light-weight, economical yet resilient car to meet the aspirations of young Japanese people in the early 1930s was named the 'son of DAT' – Datsun - which later changed to Datsun. Local engineering and mass-production made the founder's dream a reality.
The address of this dealer is Ground Floor, Kamdhenu Realities, Sion Panvel Highway, Near Juhi Nagar Railway Station, Juhi Nagar, Mumbai, Maharashtra - 400706.
Business Hours
Mon

10:00 AM - 07:00 PM

Tue

10:00 AM - 07:00 PM

Wed

10:00 AM - 07:00 PM

Thu

10:00 AM - 07:00 PM
Fri

10:00 AM - 07:00 PM

Sat

10:00 AM - 07:00 PM

Sun

10:00 AM - 07:00 PM
Payment Options
Cash

Cheque

Master Card

Debit Card

Visa

Online Payment
Categories
Auto Part
Auto Accessories Store
Car Service
Car Dealer
Datsun Dealer
Tags
datsun go
datsun redi go
datsun go plus
datsun
datsun car
datsun go price
datsun redi go price
datsun go+
datsun go+ price
datsun car price
datsun india
datsun showroom
datsun showroom near me
datsun dealer
datsun dealer near me
new cars 2019
best cars
best car under 10 lakhs
best car under 6 lakhs